get the perfect cosmetic line with us
Will your brand be among the top sellers of the future?
Here is a checklist of all the things you have to consider in order to present the best possible cosmetic line.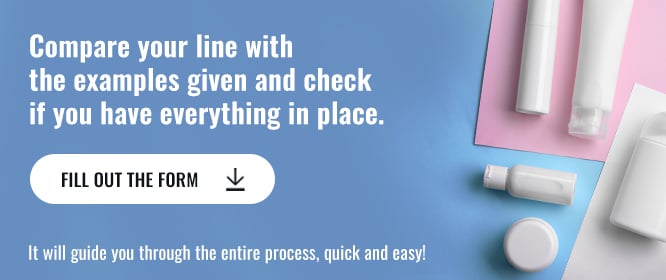 With us, it's easier.
Trust us, with this simple guide you can follow a perfect checklist to create your new haircare or skincare line and enhance your brand.
Download our free template to get:
Better payoffs and visual guidelines for your brand
A deeper knowledge about competitors, price positioning and audience
Better ingredients and formulas descriptions
And more!


Why follow these steps?
We are specialized in the production and delivery of private label cosmetics, for both haircare and skincare, and we have a deep knowledge of the market. The bullet points that we summarized in this template are the most frequent features that need improvement among many companies we work with.
We want to give you some simple yet effective tools to make you aware of your starting point and to boost your business.


Go further
Of course, this checklist is only the beginning of your journey. To start a successful business you always have to be up-to-date and work with a reliable partner who can support you in each stage of production.
We can assist you for further consultation to create a great business, together.
Become our partner. Nothing will stop you anymore!
Here are some articles from our blog that will explain how and why partnerships are your best option: